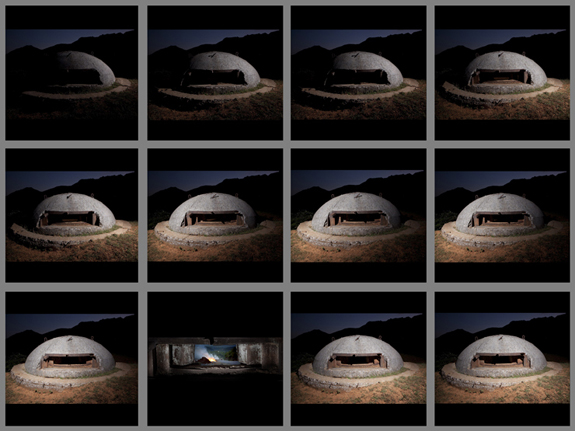 Alix Lambert & Oliver Wasow – BUNKER
Starting in the 1950s and continuing well into the 1980s, Albanian dictator Enver Hoxha built almost 1 million individual and family sized concrete enforced bunkers. These bunkers persist to this day, dotting the landscape of Albania and serving not only as a specific reminder of the cold war but also of course of the more general condition of human isolation, paranoia and stupidity.
In 2009 Alix Lambert traveled to Albania to direct her documentary about the Albanian Sworn Virgins, when her pal Oliver Wasow found out she was going he asked her if she would take photographs of these bunkers. This window project is the result of that collaboration.
https://www.oliverwasow.com/