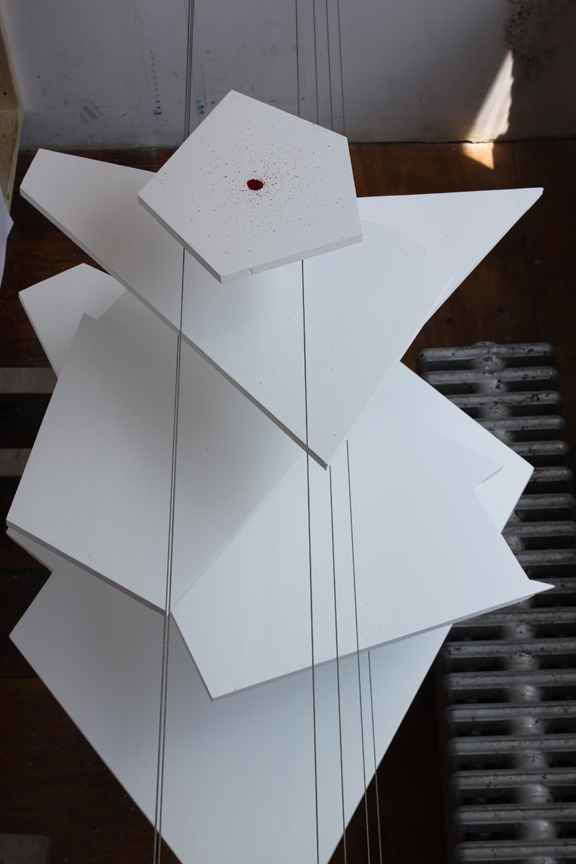 Bill Schuck: zuplez
2012
GRIDSPACE is pleased to present a new kinetic installation by Bill Schuck, entitled zuplez.
zuplez is an installation of five panels which are configured beneath an operating industrial pump. Controlled by switches and timers, this pump runs continuously, operating 24 hours a day / 7 days a week. It delivers, every three hours, a few drops of ink. As the ink is dispensed it hits a single targeted spot and radiates out to envelop every element of the installation. This process will continue for 3 months. At the end of the show's run the panels will be unstacked and rearranged to reveal the installation's original configuration and purpose.
There will be a closing reception on Saturday, September 29 from 6 – 8 pm.
The reception will also be a catalog release party for Alan Wiener's Hollow Block, which was the exhibition immediately proceeding zuplez.
http://www.billschuck.com