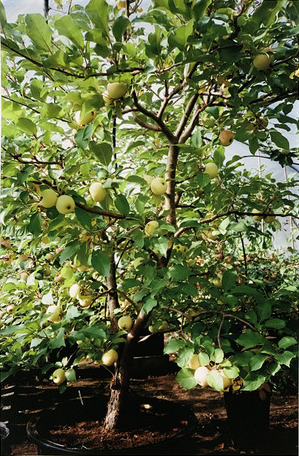 Garden (1) 2020
Archival Inkjet on paper


17 x 11.25 inches



Claire Falkenberg: GARDEN
@ GRIDSPACE
February 17 – March 27, 2020
GRIDSPACE WINDOW+BOX is pleased to present an image per week over the course of the next six weeks from Claire Falkenberg's
Garden.
Lush, ripe and palpably fragrant,
Garden
is a slow sequence of fruit and foliage. Illuminated under plastic, the uncanny light and dark of the greenhouse becomes a peculiar meditation on landscape.
Claire Falkenberg
is a visual artist based in the Yukon Territory, Canada.
To coincide with the WINDOW+BOX project GRIDSPACE has published a limited edition print
GARDEN
with Falkenberg in an edition
of 12 with 3 APs.
Each print is $100 plus shipping and handling and will include a signed certificate of authenticity by the artist.

Orders and inquiries:
cg@gridspace.org
++++++++
++++++++
++++++++
++++++++
GRIDSPACE
​112 Rogers Avenue
Brooklyn, NY 11216
2,3,4,5 to Franklin