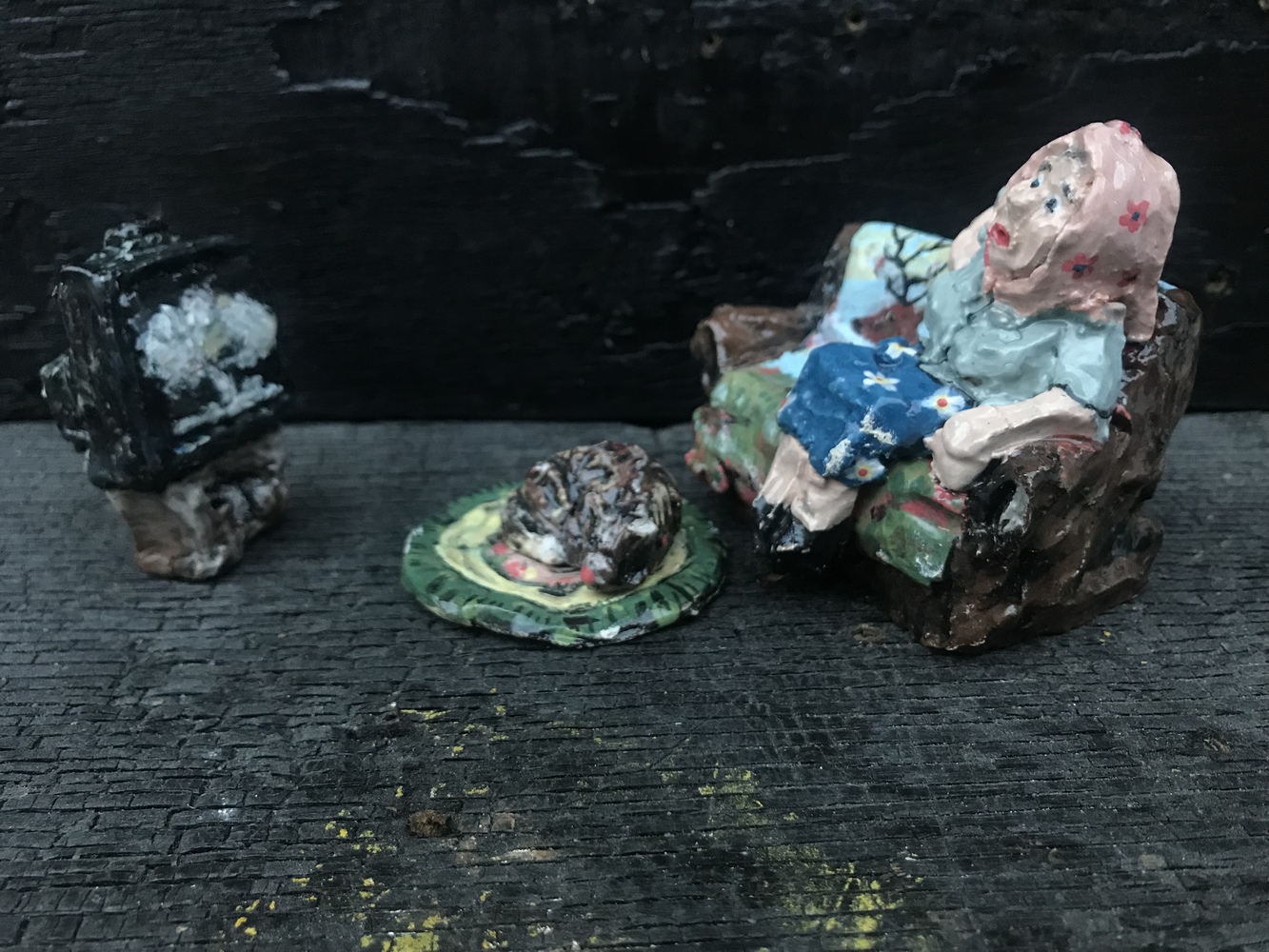 Dasha Bazanova: What To Where When
September 29 - November 10, 2019
Opening reception: Sunday, September 29, 4-6 pm
GRIDSPACE is proud to present a solo installation of wood and ceramic works by Dasha Bazanova, entitled What To Where When. Bazanova's work is rooted in the 21st century immigrant experience, her Russian heritage and an unconscious connection to Eastern European folklore. Her work is precariously balanced on the omnipotent moment of
choice
. On one side of that choice is the known past and on the other side is the unknown future. Whenever the second chose is made, the first arises in ones reverie - and vise versa. Choices not taken remain as ghosts and her work is full of them.
Dasha Bazanova was born in Arkhangelsk, Russia in 1987 right before the collapse of the Soviet Union. As a child she spent most of her time at her grandparent's farm in a small village called Kulikovo in the Arkhangelsk Region. Her grandparents had a garden, goats, pigs and no running water. In 2004 she moved to Moscow where she got her Master's Degree at the Moscow State University of International Relations in 2011. In 2012 she moved to New York in order to explore her artistic impulses. She earned an MFA at Long Island University in 2014.
Bazaonva has shown extensively in the United States. She lives and works in Bushwick, NY.
++++++++
++++++++
++++++++
++++++++
GRIDSPACE