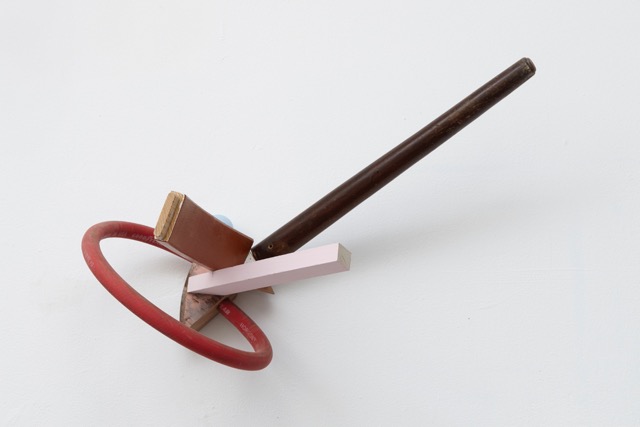 Kirk Stoller,
Straight to Bent
@ GRIDSPACE
December 17 to January 21, 2018
Opening reception: December 17, 5-7 pm
Straight to Bent
is a site-specific installation that Kirk Stoller will present at GRIDSPACE in Crown Heights, Brooklyn. His work is rooted in found fragments that he uses as the basis for building forms; augmenting these discarded detritus with color and manipulated surfaces. The spindly curves and rounded corners of the pieces act as stand-ins for uniqueness, queerness, and vulnerability – all qualities important to Stoller that he seeks to embody and represent.
Kirk Stoller was raised on a farm in Oregon. In 2004 he earned an MFA from UC Berkeley and has had solo shows in San Francisco, New York City, and Berlin. In addition, Stoller has been awarded residencies at the MacDowell Colony, the Edward Albee Art Residency, the Marie Walsh Sharpe Studio Space Program, and Yaddo, to name a few. His work is represented by RomerYoung Gallery in San Francisco and he maintains a studio practice in both SF and NYC.
In 2013 Stoller started the c2c project space in an attempt to make sense of his bi-coastal life. For each show, c2c pairs an artist from NYC with one from the SF Bay Area to provide a unique space to focus on similar and contrasting approaches in their work, allowing ideas from the two coasts to merge and collide. c2c has sponsored 12 highly successful projects and will install project 13 with work by Anthony Ryan and JJ Miyaoka-Pakola at GRIDSPACE; opening on Saturday, January 27, 2018.
http://www.kirkstoller.com