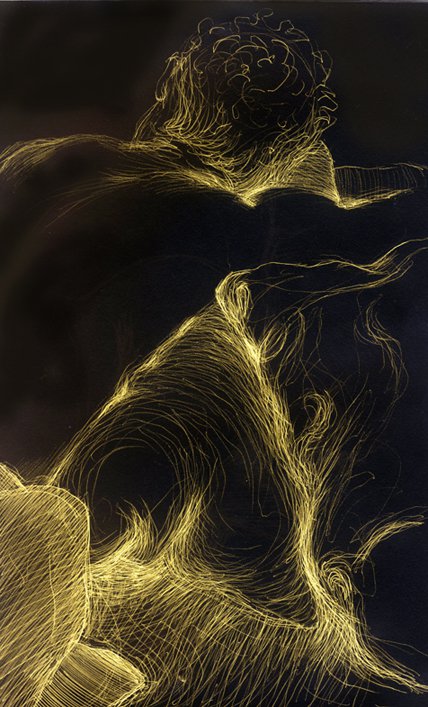 Leona Christie: Sleeping Boyfriends
"Sleeping Boyfriends" provides an experience of intimacy and voyeurism as private drawings are viewed through public windows. A series of prints — made by scanning and altering drawings culled from a cross-section of personal sketchbooks spanning 20 years — is installed in the Gridspace storefront with varying degrees of viewing distance and visibility. Digitally printed on paper, transparent film, and silk georgette, the sleepers are reanimated as they fade, flutter, and glow through the glass.
https://leonachristie.com
May 20 – June 22, closing reception June 22 @ 6 pm.