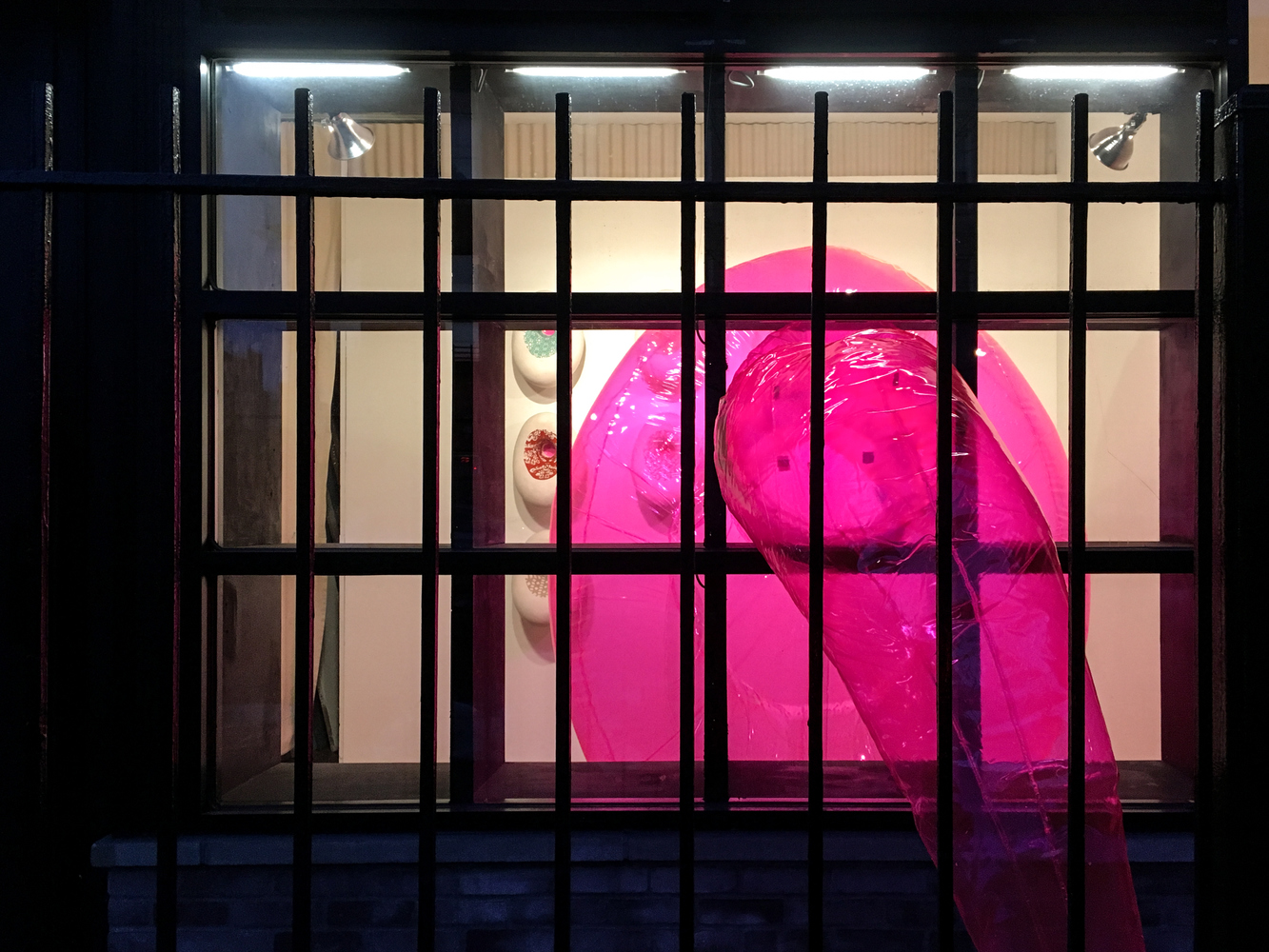 Sanford Mirling: Glory Holes
2016
The grid, as twelve empty boxes, represents repetition. The window
and walls are barriers: the former is physically impenetrable yet still allows your eyes to gaze upon the interior, while the latter's steadfast opacity creates intrigue.
One large, squishy inflatable allows inside and outside to converge as nine hard, smaller versions pierce the gallery wall enhancing the excitement created from denied access to what potentially waits on the other side.
Intentionally paradoxical and humorous the work pokes at issues of sex, machismo, and the role of the artist as perpetual romantic.
Mirling received his Bachelors degree in Studio Art from Bennington College, and MFA in Sculpture from the University at Albany. His work has been exhibited across the country, most recently at Big Rock Sculpture Park at Pulaski Technical College in Little Rock, AR. He divides his time between Troy, NY where he is Director and Co-Founder of the nonprofit art space, Collar Works, and Vermont where he teaches Sculpture at Middlebury College.
sanfordmirling.com