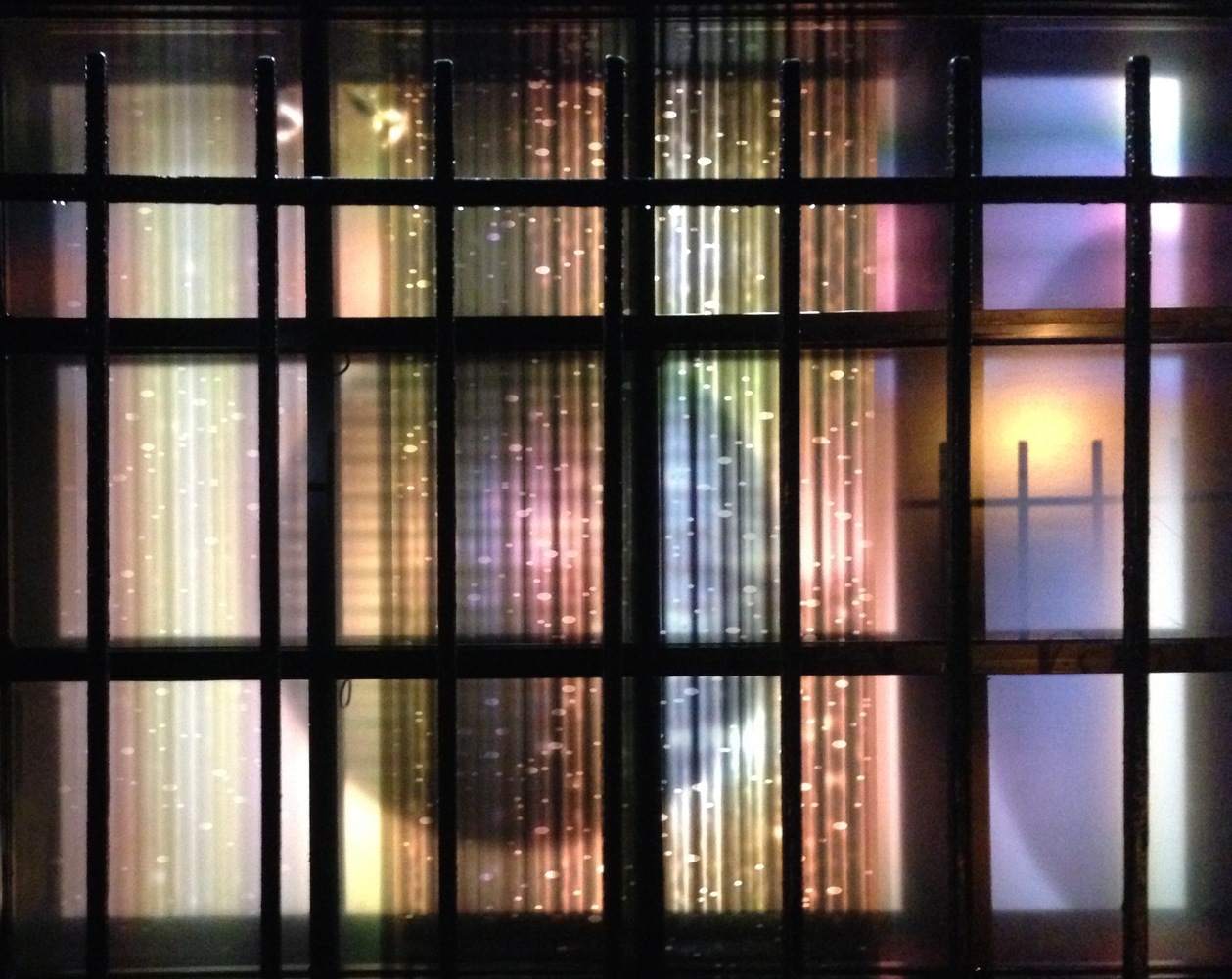 Steve Voll: Space Plaid
September 10 – October 14, 2015
Reception: Sunday, September 20, 4 – 6 pm
GRIDSPACE is pleased to present a solo exhibition by Steve Voll, including two industrially-mediated paintings and a window treatment.
Steve Voll works out of a large fabrication shop in Bed-Stuy, Brooklyn. Much of his time is spent building — either alone or with a crew — objects, prints and installations for museums, galleries, fashion shows, stores and hotels. His grid-based, minimalist paintings are made on a similar production line upon which his commercial projects are realized. The products and methods of the two practices are blended and he moves fluidly between them.
Concerning his recent paintings, Steve has said the following:
Paintings start as CAD Drawings that are machined on the CNC to create the parts and surfaces (rectangles, tondos, ellipses, hexagons, monitor and widescreen cinema panels). Preparing an auto body smooth finish is the next step. 10-12 layers of paint, starting with rolling, to stages of using trowels (think finishing cement to glass like finish), sanding, then finally spraying. Second step involves endless and ongoing file creation using CAD, Rhino (3D Modeling) and Adobe Software. Images are culled from this resource for a series of paintings. Output involves use CAD Cut Vinyl, Printing and CNC machined stencils, layering of webs of tape. Mostly use auto body spray gun for paint application along with squeegee, taping knives and pours. Although the paintings are created with methods that disable gesture, handmade qualities (blurs, drips, over-sprays, mistakes) are often at odds with the machine made forms, stencils and mechanical applications of paint.
Steve Voll received his MFA from Tyler School of Art in 1994 and his BFA from the University of Wisconsin-Stout in 1992. He attended the Skowhegan School of Painting and Sculpture in 1993. Steve Voll was born in Owatonna, MN. He lives and works in Brooklyn, NY.