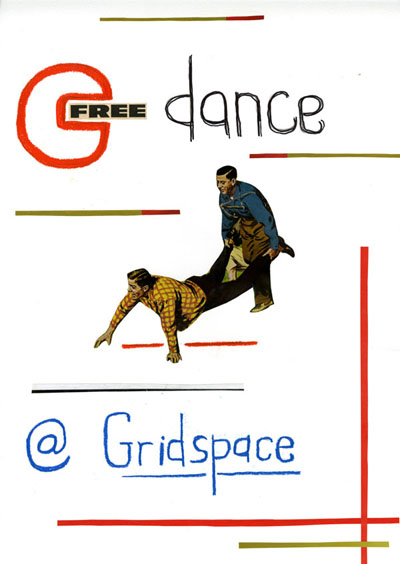 FREEDANCE @ GRIDSPACE
Please join TRYST for FREEDANCE
A community Dance Class/Exchange in Crown Heights, Brooklyn.
Bring your ideas, your dancing shoes, your friends, and your desire to move. Come for all of it or any of it. We'll be exploring a variety of styles, from Modern to Salsa, Alexander Technique to Tai Chi, Gymnastic to Ballroom.
FREEDANCE is a potluck/dance experiment, in which all participants are encouraged to both teach an idea/style/exercise/movement and learn a new idea/style/exercise/movement. All Levels Welcome.