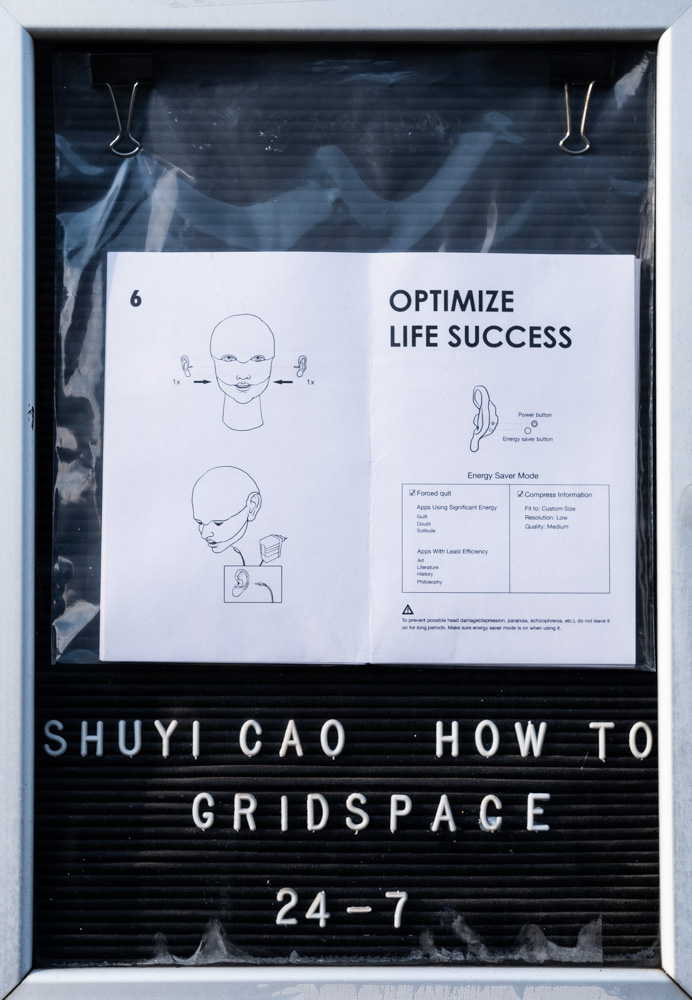 Shuyi Cao: How to @
WINDOW+BOX
Winter, 2018
We are happy to announce Shuyi Cao as our first artist on the project for this winter 2018:
Shuyi Cao (b.1990, China) is a multimedia artist living and working in New York. Her practice incorporates drawings, sculptures, sounds, and interactive installations, with a general interest in the intersection between culture, science, and the underlying ideology of knowledge production. She received an MFA in Fine Arts from Parsons School of Design.
How To
is an instruction manual for modern humanity, as a reflection of the absurdity of what we consider "normality" - the subjects range from the human body, identities, and social roles, to politics, biology and technology. The form of an IKEA instruction manual, chosen for its clear and universal language, is a conscious reversal from traditionally implicit ideological discourse and rhetoric. It also serves to challenge the exclusive language used by the worlds of academia and art history which relies on context and interpretation.
https://www.shuyicao.com​
++++++++
++++++++
++++++++
++++++++
GRIDSPACE
112 Rogers Avenue Brooklyn, NY 11216 2,3,4,5 to Franklin
gridspace.org